Get a glimpse of what Gothenburg has to offer. The second largest city in Sweden is by many considered to be on of the most beautiful cities in the world. Glittering waters and leafy parks make out a great part of the city making it gorgeous.

Gothenburg's attractions, cultural sights and museums are within walking distance of each other and most are paired with excellent restaurants and cafés.

Things to do with art and photography? Then head first for the Guide Michelin three-starred attraction Gothenburg Museum of Art at Götaplatsen sqaure for the world's finest collection of national-romantic Scandinavian late 19th century art. Look out for works by Edvard Munch, Anders Zorn and Carl Larsson. Just around the corner from here is the Röhsska Museum (closed until June 2018), or as someone somewhere prefers to call it the Swedish Museum of Fashion, Design and Decorative.
Want to know how people lived where Gothenburg is today 12,000 years ago? Or why and how the city was laid out by Dutchmen? Then visit the Gothenburg City Museum for answers and explanations on these facts and much, much more about the history and culture of Gothenburg. This museum is also home to Sweden's only surviving Viking ship. Universeum is a science discovery centre combining science, technology and adventure in an exciting building by Gothenburg´s own international star architect Gert Wingård.
Liseberg is a pretty busy place. As well as the fun in the amusement park, there are gardens, a sculpture park, hotels, bars, and restaurants. At Christmas-time Liseberg becomes one huge Christmas market.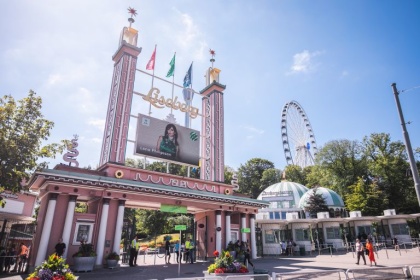 For some fishy architectural history and delicious west coast seafood visit the Feskekörka (the Fish Church) at Rosenlundsgatan. This architectural experiment built in 1874 does look like a church and does have the best, freshest seafood in Gothenburg at its fish market and restaurants.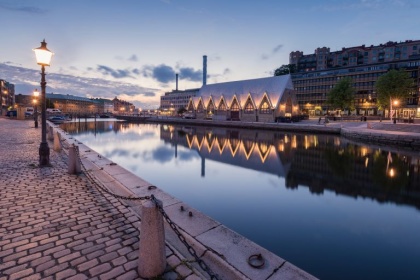 The oldest and one of the most characterful areas of Gothenburg is the Haga district from the 18th century. Formerly a low-rise, wooden-housed area falling into disrepair it is now officially cool. Tread the cobblestone streets, find cool gear at its vintage and second-hand stores and stop-off at one of the area's excellent cafés.
Palatial
For a glimpse into how the other half lived in the 18th century in Sweden visit creamy coloured, neoclassical-architecture Gunnebo House and Gardens, just 10 minutes by bus or car from downtown Gothenburg.

Gothenburg has an expanded variarity of restaurants and their speciality are all types of fish dishes. Would you like to book a culinary expierience for your group (15 persons or more)? Do not hesitate to contact us and we will be happy to send some suggestions.

Sweden is one of EU countries that opted to keep their currency and not use the Euro. The currency in Sweden is called the Swedish crown, or the krona (SEK). Credit and debit cards are accepted everywhere in Gothenburg, it is a cash free city. Forex is the place to exchange money or buy SEK - they have good exchange rates and do money transfers as well.