Hotels for EAHP 2020 in Gothenburg, Sweden
All prices include VAT, breakfast and complimentary WiFi. Bank- and Credit Card charges are also included in the rates.

1 SEK ≈ 0.09549 EUR (Feb, 2019)

Please Note! If you would like to book accommodation and pay 30% deposit (and the rest of the amount no later than 20th February), send an email to: eahp2020-housing@meetagain.se


Due to a growing trend in unofficial agencies offering hotel bookings through websites which include logos and brandings of congress organisers, Meetagain strongly advises caution when making hotel bookings online. Please use only official hotel booking agency (Meetagain) or established, reputable third party websites or agencies.
EAHP2020 cannot be held responsible for any losses incurring as a result of bookings made through unofficial websites (for example Nexivity). Should you be contacted by, or find such an operation online, we kindly ask you to inform us as soon as possible.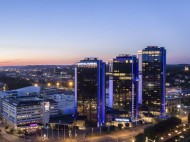 Tastefully decorated rooms and magnificent views across the city. Plus several restaurants and bars to suit all tastes.

Single room SEK 1 915
Double room SEK 2 115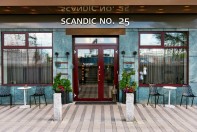 FULLY BOOKED
Come and stay at a medium-size hotel, with a friendly, homely feel, close to everything Gothenburg has to offer.

Single room SEK 2 050
Double room SEK 2 250

Distance to venue: 1,8 km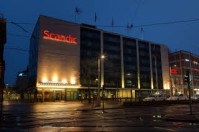 Stay just steps away from the central station next door to the shopping streets.

Single room SEK 1 950
Double room SEK 2 150

Distance to venue: 2,1 km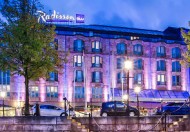 Radisson Blu Scandinavia Hotel
Few rooms available
Our city center location places you right across the street from excellent shopping at Nordstaden and city that is full of life.

Single room SEK 2 490
Double room SEK 2 690

Distance to venue: 1,8 km
FULLY BOOKED
This is an ideal base from which to explore the city. After an intense day, relax and enjoy the view from our terrace.

Single room SEK 1 950
Double room SEK 2 150

Distance to venue: 1,6 km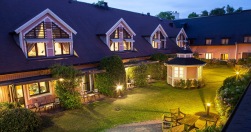 On request only
An oasis amid the buzz of the city, on the leafiest corner of Heden square. Welcome to a home-from-home atmosphere.

Single room SEK 1 690
Double room SEK 1 890

Distance to venue: 800 m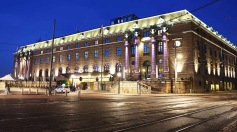 On request only
Unique international design hotel set in a historic post office building. Situated just outside Gothenburg's train station.

Single room SEK 2 690
Double room SEK 2 890

Distance to venue: 1,7 km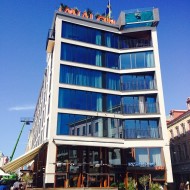 On request only
Architecture and location affects the ambiance greatly. Central location and the interior comfort greatly impact the ambiance.

Single room SEK 2 650
Double room SEK 2850

Distance to venue: 1,6 km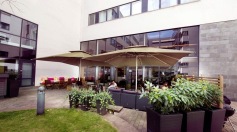 Clarion Collection Hotel Odin
On request only
A contemporary hotel just a few minutes' walk from the city centre. Breakfast, Afternoon Sweets and an Evening Meal are included.

Single room SEK 2 490
Double room SEK 2 690

Distance to venue: 1,7 km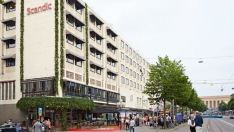 FULLY BOOKED
We have created Gothenburg's very own living room with delicious food and tasty, organic drinks in the bar.

Economy room SEK 1 850
(single use only)

Distance to venue: 1 km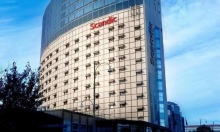 FULLY BOOKED
We have a central location and offer sauna, a hot tub and an outdoor terrace for relaxation and a nice gym for your work outs.

Single room SEK 2 050
Double room SEK 2 250

Distance to venue: 750 m